YouTube
The Jonas Brothers have reunited! And they just dropped the video for their new song "Sucker."
Fans are flipping out because Priyanka Chopra, Sophie Turner, and Danielle Jonas are featured in the vid.
Frankie Jonas is nowhere to be found.
---
On the off chance that you didn't stay up until midnight waiting for the Jonas Brothers to release their new song/video "Sucker," wow. Offensive. But it's not too late, so here you go!!!
Obviously it's exciting to see Nick, Joe, and, lol, Kevin back at it, but all that really matters here is the fact that Priyanka Chopra, Sophie Turner, and Danielle Jonas star in this video and FULLY DOMINATE IT. Please see the entirety of Twitter for proof, thx:
Wow, what a time to be alive. But two things real quick before we go:
1) This admittedly-blurry-so-do-not-@-me photo is a mood: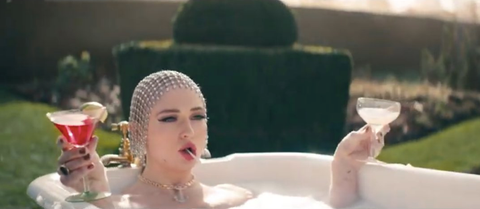 YouTube
2) This video of Frankie Jonas, aka the Bonas Jonas, dancing is a great chaser:

Follow Mehera on Instagram.
Mehera Bonner
From Brooklyn by way of London, I'm an entertainment reporter with a love for pizza, pop culture, and Twin Peaks—in that order.
Advertisement – Continue Reading Below